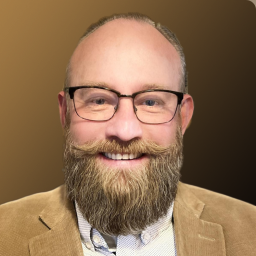 Dr. Scott Postma
about the teacher
I live in the Pacific Northwest with my wife and family. Inspired by the classical and Christian imagination, my passion is to help high school students obtain a classical Christian a.k.a liberal arts education.
I served as a minister for 20 years and as a Christian educator for 25 years. During this time, I helped plant two churches and founded two private Christian schools. I have earned degrees in humanities with and emphasis in Literature (Ph.D., Faulkner University), classical and Christian studies (M.A.C.C.S., Knox Theological Seminary), religion and English literature (B.S., Liberty University), theology (M.A., B.A., Salt Lake Baptist College), and creative writing (A.A., College of Southern Nevada).
Teaching Philosophy
I believe the gospel is central to education and the two cannot be separated without compromising human flourishing or diminishing culture. Ultimately, the parents have been given the biblical mandate to bring up their children in the nurture and admonition of the Lord and are, therefore, expected to take primary responsibility for the student's education. As a teacher, my role is to act as an agent or extension of the home by providing the student with guidance as to the proper resources, a clear set of learning objectives, classroom policies, teacher expectations, timely and effective feedback, and fair and objective assessment of the student's work. By extension, I am also responsible to provide parents with regular and systematic feedback on their student's progress.
Statement of Faith
I am committed to historic Christianity in doctrine and morality and hold firmly to the Apostles' and Nicene Creeds. I am currently a member in good standing at Christ Church, a reformed CREC congregation in Moscow, ID.
Testamonials
Show Less
Education
Ph.D.
2023
Humanities w/ concentration in Literature
M.A.C.C.S.
2015
Christianity and Classics
B.S.
2013
Interdisciplinary Studies w/cognates in Religion and Literature
A.A.
2011
Creative Writing
B.A., M.A.
2003
Salt Lake Baptist College
A.S. Certificate
1990
Community College of the Air Force