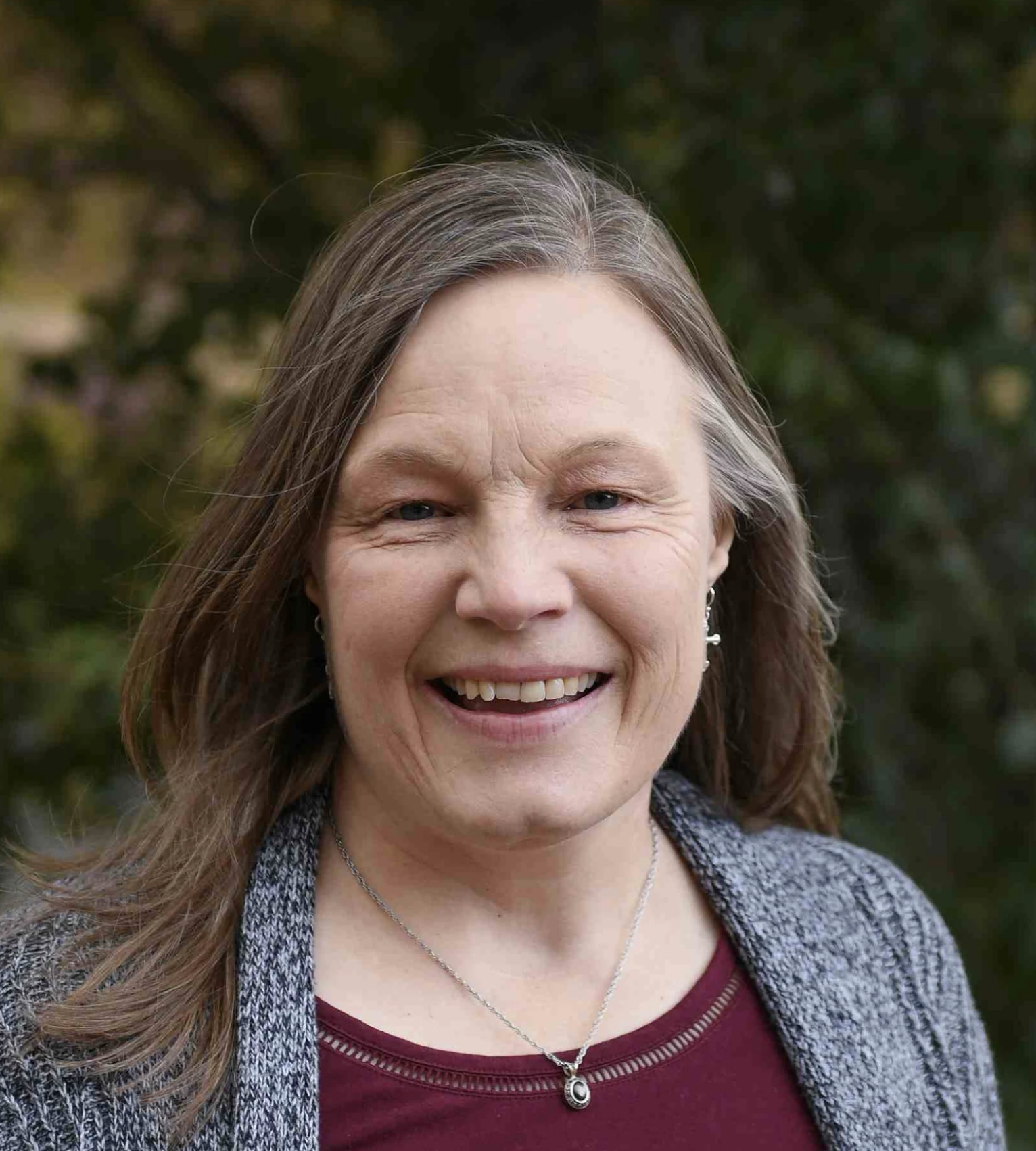 Lori Miller
about the teacher
I love to teach, and am a creative, enthusiastic, and versatile educator with a God-given ability to inspire students. This is my third year teaching math with Kepler, but education has been my career. I taught French and Spanish for five years in a public high school; homeschooled three boys; tutored other students in Spanish, Latin and Composition. I tutor math whenever I have the opportunity! I am passionate about competitive speech and debate and have coached a speech and debate club for nine years.
I am a Third Culture Kid (TCK). I lived with my family in three states and Malawi, Africa, before we made Colorado home. My husband, Keith, and I have been members of Wycliffe Bible Translators for over 30 years. We have lived in Pennsylvania, Quebec, Zaire, Kenya, and Texas, and eventually made our way back to the mountain state. Each of our three sons was born in a different country!
I homeschooled our boys with Sonlight, a literature-rich curriculum, and the whole family loves to read. Our oldest graduated from the United States Military Academy at West Point and is married with two sons. Our second son earned a Master's at Hillsdale College. He is also married with one daughter. Our youngest has a desire to teach young people why the Christian faith is a reasonable one. He is a student at Hillsdale College.
I earned two Bachelor of Arts degrees from Colorado State University: Arts and Humanities in 1984 and French with a secondary teaching certificate in 1987. While homeschooling, I discovered an appreciation for mathematics—math demonstrates the order and beauty God built into the world! Pursuing this interest, I earned a Master of Arts in Mathematics Education from Western Governors University in 2018.
Teaching Philosophy
I believe that all people are made in the image of God and have the capacity to learn and grow. With the right guidance and experiences, children have the ability to acquire phenomenal depths of knowledge, surprising levels of skill, and wisdom to govern them both. I believe learning should be a source of joy and wonder.
The student is the one learning, so the focus should be on the student, not the teacher. As a teacher, I assist the parents who are ultimately responsible before God to educate their children. I take joy in my students and in their growth, and provide a safe educational environment that allows children to grow mentally as well as spiritually and emotionally.
As a teacher, I have several responsibilities, among which are: to establish and enforce guidelines that help create a learning environment free from distractions or ridicule; to provide clear expectations; to incorporate a variety of activities to assist students in learning the material; to make changes if necessary; and to provide feedback in a timely manner.
Statement of Faith
Because I have lived in many different places, I have attended and belonged to churches in a variety of Protestant denominations. (Indeed, my husband calls me a Methobapterianite!) I am committed to historic Christianity in doctrine and morality. I believe that the Bible is the infallible written word of God, and I hold steadfastly to the Nicene and Apostles' Creeds. I am drawn to the scripturally rich Anglican liturgy, and am a member in good standing of First Baptist Church of Cedaredge, Colorado.
Testimonials
"You have been such a gift to us over the past two years . . . Thank you for being such a light to children across the world." Mother of 2021-2022 student

"Thank you for teaching me this year, and helping me when I struggled! I thoroughly enjoyed taking your class, both this year and last. You have never given up on me . . . I have never received that much dedication from any math teacher I have ever had! You have not only taught me math, you made it fun. I have never liked math very much, nor felt confident with it. However, after taking [two math courses] with you I feel much more confident with math concepts, and enjoy doing them at the same time." 2021-2022 student

"I quite enjoyed the amount of class participation that you have us do, a refreshing change of pace from many of my other online classes." Joffre Swait, Jr.
Show Less
Education
M.A.
2018
Mathematics Education
B.A.
1984
Arts and Humanities