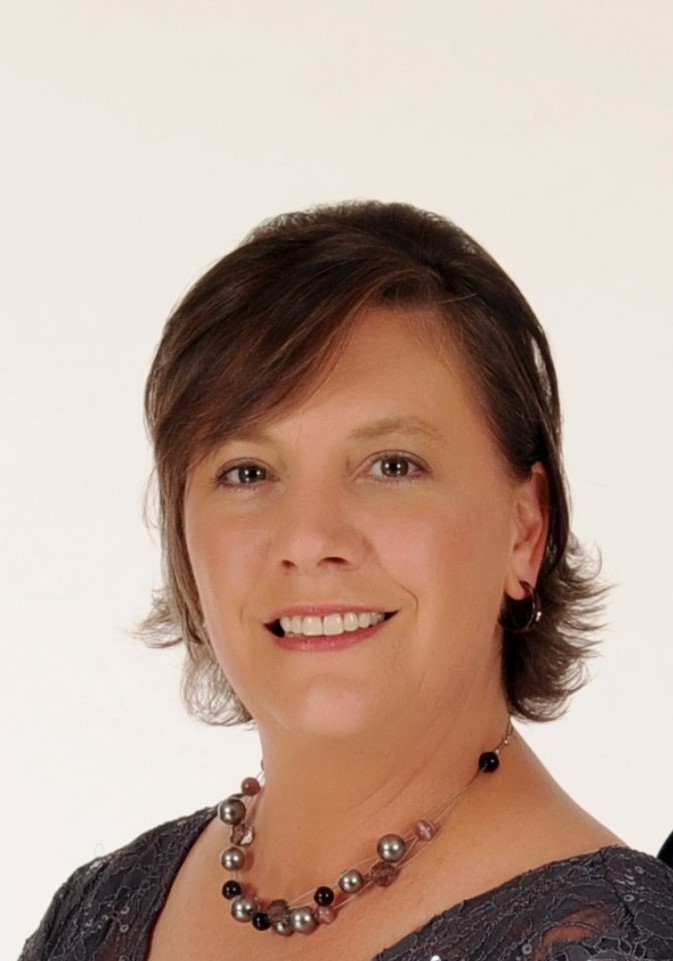 Jillene Santoro
about the teacher
I live in New Hampshire with my husband and children, but I have lived all across the United States and have visited all fifty. I am an Air Force veteran with 10+ years of experience turned homeschool educator with 20+ years of experience; I homeschooled all three of our children birth through 12th and beyond (we are life-long learners).
Growing up as a preacher's kid, I cut my teeth on the church pews; growing up as a teacher's kid, I considered my mom's classroom my second home. If I did not have my nose in a book, I was probably on a local tennis court. After graduating from the United States Air Force Academy in 1994 with a Bachelor's of Science in Operations Research, I earned my Master's Degree in Operational Analysis at the Air Force Institute of Technology, then served as an Air Force Space Systems Analyst in California and Information Warfare officer in Texas. I honorably separated from the Air Force to raise our children in 2000. My husband is a retired Air Force officer, now defense program manager, and we have three children: our eldest is attending the United States Military Academy at West Point, our middle is a PEAK Intern at OCF's Spring Canyon, and our youngest is attending Colorado Christian University. Informally commencing homeschooling in 2001, we started with Sign With Your Baby, then moved to KONOS, Sonlight, and My Father's World. In 2013 we discovered Classical Conversations, and I jumped in as a Director for Foundations and Essentials, then Challenge a year later. My years as a Challenge director in the math seminar and working with my own children tie my background of graduate-level mathematics to my present reality of teaching algebra, geometry, calculus, and physics with Kepler. As I learned to "see" math and was trained to have math conversations, I am a self-proclaimed Math Geek-in-training.
In addition to homeschooling, learning more about classical education, and especially spending time with my family, I enjoy scrapbooking, traveling, and coffee.
Teaching Philosophy
The first question in the Westminster Shorter Catechism asks, "What is the chief end of man?" and answers, "Man's chief end is to glorify God, and to enjoy Him forever." God's word directs us how we may glorify and enjoy Him, including the following: seek Him, love Him with all we have, love our neighbor, pursue wisdom, make disciples, and train up a child (Matthew 6:33, 22:37, 39; Proverbs 4:5; Matthew 28:19; Proverbs 22:6)
I believe in pursuing wisdom through knowledge and understanding, using the classical tools of grammar, dialectic, and rhetoric viewed through a biblical lens.
I believe our study is a form of worship to glorify God; that He reveals Himself as we seek Him in academic subjects.
I believe in didactic instruction, dialectic questioning, and deliberate conversations.
I believe education is more than utilitarian, that we should pursue truth, goodness, and beauty as we practice skills and tools of learning.
I believe in a lifelong pursuit of learning, and God has a plan for the lives of all of us.
I believe we are educating for eternity, not only this life's servant-leaders and world-changers.
Statement of Faith
I am committed to historic Christianity in doctrine and morality and hold firmly to the Apostles' and Nicene Creeds. Born and raised in the Reformed tradition, I am currently a member in good standing at Gate City Church in Nashua, New Hampshire, a Word and Spirit Church.
Video Introduction
Show Less
Education
M.S.
1996
Graduate Operational Analysis, Air Force Institute of Technology: School of Engineering
B.S.
1994
Operations Research, United States Air Force Academy