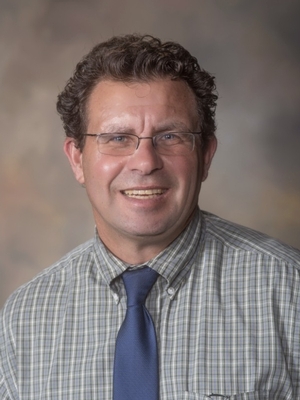 Dr. Christian Fantoni
about the teacher
I was born and raised in southeastern France. I moved from the French Alps to Toronto, Canada, as a Graduate student of English in the early 1990s. After I began doctoral work in Paris in 1995, my wife and I settled in New York City in 1997, where I taught as an Adjunct Instructor at Fordham, Saint John's University and Dowling College. In 2001, I earned my Ph.D. in French Renaissance Literature from the University of Paris III–Sorbonne Nouvelle. My doctoral work focused on Agrippa d'Aubigné, a major French Protestant writer, mostly known for his epic poem, Les Tragiques. I have taught both at the College and High School level for the last twenty years. I have taught French, Latin, Spanish, and European Literature classes. I currently live with my family in Tulsa, Oklahoma, where I teach World Literature and Latin II and III at Regent Preparatory School, a Classical Christian School. God has blessed me with a wonderful family. My wife and I have three children, whom we have raised in a caring, Christian environment. I love to spend time with my family. I also love to read and travel between the United States and Europe.
Teaching Philosophy
I seek to develop a love for learning in my students through the reading of the great authors and the study of the great ideas of Western Civilization. I give my students the tools of learning to prepare them for the challenges of a fallen world, so that they may recognize and resist evil and embrace the good, the true and the beautiful, and as God's children, bring the Gospel to the nations. All learning belongs to God's creation and ultimately helps to understand His world better. All subjects are related and each unveils a new aspect of the world and brings its own stone to the magnificent edifice our Creator has built. Therefore, my role as a teacher is also to reveal the wonders and the secrets of the subjects that I teach (Latin, French, Spanish, European Literature) to students who are eager to embark on an exciting journey of learning and discovery.
Statement of Faith
I became a Christian in College. I confess and ascribe to the Apostles' and Nicene Creeds. I believe the Bible is the inspired and infallible Word of God. My faith shapes my life. While still a sinner, I am a follower of Christ. I seek to live a life that is honorable and pleasant to Him. Joshua's words to the Israelites: "But as for me and my house, we will serve the Lord" (Josh. 24:15) are very real to me and to my family. We make our decisions, we choose our beliefs, and adopt our life style in obedience to the Word of God, guided by it and by the supernatural power of the Holy Spirit in us. Our family currently attends Tulsa Bible Church.
Video Introduction
Show Less
Education
Ph.D.
2001
French Literature, Nouvelle, France
D.E.A. (Diplôme d'Etudes Approfondies)
1995
French Renaissance Literature
M.A.
1993
French Literature
M.A.
1991
English Studies
B.A.
1989
English Studies