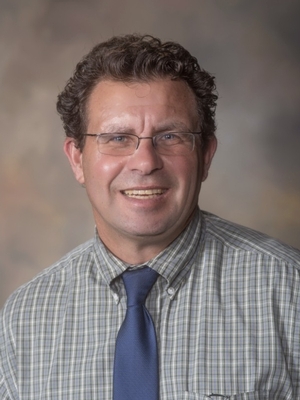 Dr. Christian Fantoni
about the teacher
I was born and raised in southeastern France. I moved from the French Alps to Toronto, Canada, as a Graduate student of English in the early 1990s. After I began doctoral work in Paris in 1995, my wife and I settled in New York City in 1997, where I taught as an Adjunct Instructor at Fordham, Saint John's University and Dowling College. In 2001, I earned my Ph.D. in French Renaissance Literature from the University of Paris III–Sorbonne Nouvelle. My doctoral work focused on Agrippa d'Aubigné, a major French Protestant writer, mostly known for his epic poem, Les Tragiques. I have taught both at the College and High School level for the last twenty years. I have taught French, Latin, Spanish, and European Literature classes. I currently live with my family in Tulsa, Oklahoma, where I teach World Literature and Latin II and III at Regent Preparatory School, a Classical Christian School. God has blessed me with a wonderful family. My wife and I have three children, whom we have raised in a caring, Christian environment. I love to spend time with my family. I also love to read and travel between the United States and Europe.
Teaching Philosophy
I …
Show More
Education
Ph.D.
2001
French Literature, Nouvelle, France
D.E.A. (Diplôme d'Etudes Approfondies)
1995
French Renaissance Literature
M.A.
1993
French Literature
M.A.
1991
English Studies
B.A.
1989
English Studies