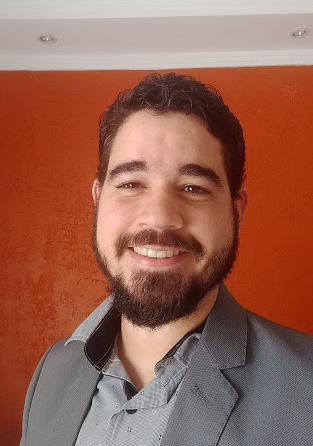 Wesley Santos
about the teacher
Wesley Santos was born and lives at Aracaju/SE, Brazil. Graduated in Biological Sciences at the Universidade Federal de Sergipe (UFS – Brazil) in 2010. Early in graduation he figured out that God had given him the talent for teaching. In 2010 he debuted as a teacher, teaching for a class of 60 people, in a program called EJA (youngs and adults education). That was a big challenge for the first day, but it became more natural class after class. At the same school, he had the opportunity to teach for high school students, with whom he felt a strong affinity. As soon as he finished the graduation, he started the mater's degree Biological Oceanography at the Universidade Federal de Rio Grande (FURG – Brazil), one of the most prestigious institutions in oceanography studies on Brazil. After the conclusion, he started teaching in 2014 on the private educational system and in 2019 he was invited to teach in junior high at a confessional institution, the Colégio Americano Batista (Sergipe – Brazil), when he teaches nowadays.
Married to Sanny, father of Matias and Ana Clara. He has a love for music and plays the violin at church with other musicists who, like …
Show More
Education
M.S.
2013
Biological Oceanography
B.S.
2010
Biological Sciences