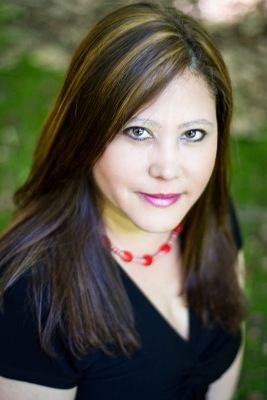 Tricia Powell
about the teacher
Tricia Powell was born and raised in Puerto Rico by a single mom. Although her mother relocated to FL when she was seven, Tricia spent her summer vacations, as well as few academic terms, with her family in Puerto Rico. This afforded her a complete immersion in both the American and Puerto Rican cultures. She graduated from Strayer University with a Bachelors in Business Administration.
In 2014, as part of her involvement in grassroots work, she was afforded the opportunity to attend the Colson Center Fellows Program and received her commission in 2015. She is a veteran homeschool mom who taught her daughters both in the classical and Charlotte Mason traditions.
Her experience includes teaching Middle Ages History, Government, Literature and Spanish in a co-op environment. She has also taught Worldview, Spanish 1 & 2, Economics and British Literature in an online environment.
She delights in bringing worldview conversation into every subject that she teaches because as Abraham Kuyper stated, "There is not a square inch in the whole domain of our human existence over which Christ, who is Sovereign over all, does not cry, Mine!" as such everything we do must be to His glory.
She is humbled to be a part of student's lives in the area of her God-given gifts. She enjoys spending time with her family, reading, sewing, and rich conversations over coffee with friends.
Teaching Philosophy
I believe that as educators we are afforded a unique opportunity to not only teach facts but to foster an environment where students can make meaningful connections as they learn the material that is being presented. It is my experience that a student's learning style is a valuable tool for me to harness. I am open to students using tools that will facilitate their ability to apply the facts that are being presented. As such, my students are responsible for their own success. My goal is that the seeds for life-long learning have been successfully planted over the course of our time together.
Statement of Faith
I was raised in both the Catholic Church and a heretical church. At the age of 17, I gave up on God because as I later realized, I was too busy pursuing the "religion of my mothers," and not pursuing God. I came to faith in my mid-20's and after being dipped in different flavors of the evangelical community, I consider myself a reformed and lower "c" catholic. I hold to the historic creeds (Apostles and the Nicene) as well as the Solas of the Reformation. Presently I attend an Anglican church that embraces Orthodox Christianity through worship, liturgical music, and common prayer.
Show Less
Education
Certificate
2015
Worldview Studies
B.S.
1995
Business Administration