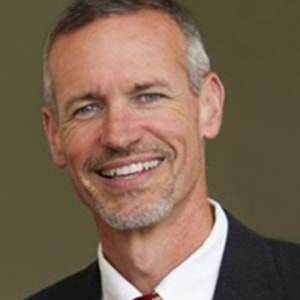 Matthew Sanders
about the teacher
Matt has been an enthusiastic student and teacher of science for over 30 years. He and his wife, Diana, served on the staff of Campus Crusade for Christ after graduating from the University of Virginia in 1981. He went on to teach Bible, biology, chemistry, and physics in a traditional private Christian high school setting. In 2008, Matt began teaching science classes in home school centers, and now teaches Biology and Chemistry in three local centers.
In 2000, Matt completed a master's degree in Biology, which involved three summers of genetics research at the City of Hope National Cancer Institute in Duarte, CA. He then began to teach at Azusa Pacific University as an Adjunct Professor, where he continues today. 


Beside his faith and his family, Matt's passion in life is to share his excitement for how proper science fully supports God's Word. He loves to help Christians (especially young people) to see that they can be proud of their faith and their God and His Word, and do not need to be intimidated by the often atheistic assault of the secular science establishment. 


Matt has also lived and taught for short periods of time in China, India, Taiwan, the …
Show More
Education
BA/BS
1981
Liberal Studies