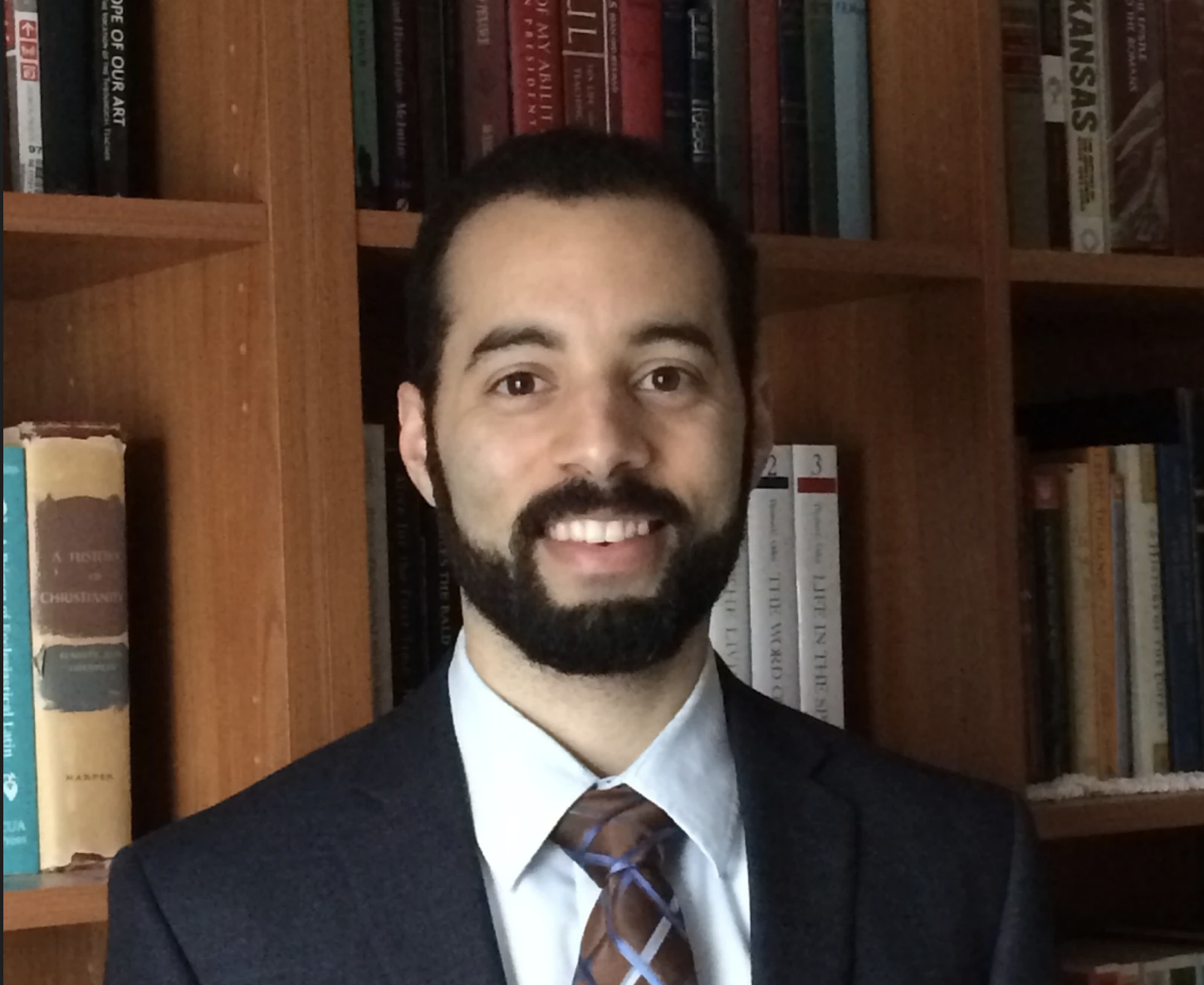 Kevin G. Smith
about the teacher
Kevin grew up in Oregon, spending most of his time either playing outside or with his nose in a book (all depending on the weather). After sensing a call into ministry in high school, he pursued his BA at Multnomah Bible College (now University), and then traveled to Kansas City to attend seminary. Along the way he served as a pastor at several churches, taught Church History and Theology at two Christian universities and taught Bible, Humanities and Rhetoric in classical Christian education Upper School settings.
After returning to Oregon from seminary, Kevin met a beautiful classical Christian Grammar teacher, Ashley, who became Mrs. Smith. He is now in the home stretch of his PhD in Historical Theology through the University of Nottingham. These days, he enjoys spending time with his wife and little girl, finding joy in swing sets at the park and blowing bubbles in the yard, and his piles of books (some things don't change!). Their shared passion is to equip parents to raise their children in the knowledge of the Lord. This reflects the vocation God placed on his heart many years ago: equipping God's people for God's work (Ephesians 4.11-12).
Teaching Philosophy
Learning and teaching are living dynamics. As such, I frequent the phrase "faith seeking understanding." This shapes my academic pursuits, while also providing a springboard for how I work alongside my students. Supporting this is a foundation of Scripture, especially Ezra 7.10, from which comes the heart of my teaching philosophy: study, practice, teach.
We remember through this teaching-learning dynamic the process of faithfully striving for excellence, as unto the Lord (Colossians 3.23). This Ezra principle shows as we study together, practice utilizing the concepts we are learning, and attempt to communicate those conclusions to others. The students return to the Scriptures at the beginning of every unit, ensuring that as we wrestle with formative texts, we do so with a biblical worldview.
Learning is about engaging the mind, and gleaning how information received can have an impact on the actions we take, a means of glorifying God. I encourage students to ask difficult questions of themselves and their society, equipping them with the tools to make faithful inquiries. Here is where I find my role as being a support to parents, who are ultimately responsible for raising their children in the ways of the Lord (Deuteronomy 6.7; Proverbs 1.8).
Statement of Faith
I am an Evangelical Protestant, in full agreement with the historic professions of the faith as stated in the Apostles' Creed and the Nicene Creed. These documents from the early Church ought to remain foundational to the believer's understanding of who God is and how He works in the world. Grounded on these texts, I also hold to the Baptist Confession of Faith, 1689. My family currently has fellowship with Glenwood Community Church in Vancouver, WA.
Testimonials
>Mr. Smith's teaching surpassed our expectations! He was great at drawing students into conversation; his broad and deep knowledge made the topics interesting. When your son asks us to buy him a copy of Livy's history to read outside of class you know he's made a connection with the material! - Beth Read, Kepler parent
Show Less
Education
Ph.D. (in progress)
2021
Historical Theology
M.A.T.S.
2011
Christian Thought & History
B.A.
2009
Bible & Theology