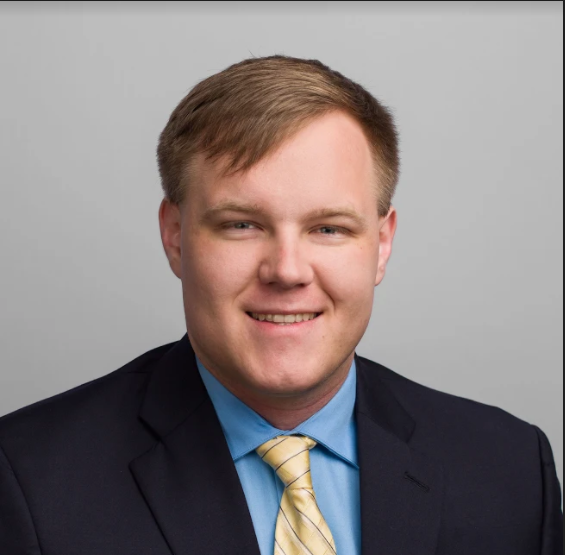 Joshua Kieffer
about the teacher
I live in Jonesville, Michigan with my lovely wife Amanda and our two cats, Tugger and Mistofolees (Misty). We attend Holy Trinity Anglican Parish in Hillsdale, MI, which belongs to the Anglican Church in North America. I was born in Quebec, Canada in late 1994 and spent my early years as a missionary kid in Nairobi, Kenya. My parents work for Wycliffe Bible Translators, which carries on dozens of translation projects around the world to give the Word of God to indigenous peoples in their mother tongues. We returned to the U.S. in 2002, though my dad still works to support Wycliffe's efforts from his home office in Colorado. My mother homeschooled me (and my two brothers) from preschool until I left home in 2013 to attend Liberty University in Lynchburg, VA.
I graduated in 2017 with two B.A. degrees – one in Government: Politics and Policy and one in Individualized Studies with Journalism and History concentrations. After graduation, I moved to Kentucky, where I worked for my (then-future) father-in-law's mobility and accessibility company for a year. I started my graduate studies at Hillsdale College's Van Andel Graduate School of Statesmanship in the Fall of 2018. I married my lovely wife Amanda in June of 2019 and I am on track to earn my M.A. in Politics in December of 2020. I have faced a few struggles along the way, including a lifelong battle against ADHD, but God, family, and faith continue to give me hope and strength to carry on.
I learned to read before I was four and never really stopped after that. My parents raised me on Tolkien and Lewis, and I grew up reading an enormous range of authors both ancient and modern, from Homer and Herodotus to Orson Scott Card and Aldous Huxley. My interest in politics came from a desire to change the world for the better, and my philosophical mindset led me to an eccentric mix of classics and moderns. I have been shaped most strongly by thinkers like Blaise Pascal, J. Budziszewski, John Locke, and Aristotle, but I also have an appreciation for the insights of Machiavelli, Rousseau, and Nietzsche. Although my interests center on political philosophy, I spend a lot of time reading and thinking about philosophy in general, theology, religion, history, and technology.
Teaching Philosophy
As a Christian teacher, I believe the most important element of education is the cultivation of moral virtue. Therefore, I must never impart knowledge and skill at the expense of upright character.
Education requires both authority and freedom. I exercise my authority in the classroom to maintain order, which is a necessary condition for learning. But students deserve freedom so long as they use it well. God has given children a natural curiosity which is the best motivator of true learning, and each child grows to love true learning through the appropriate cultivation and satisfaction of that curiosity.
For the purposes of assessment and grading, I take three things into consideration with respect to a specific standard of knowledge or ability: where a student begins, how much progress they make, and whether they meet the standard. I believe it is better to err on the side of mercy when it comes to grades and granting exceptions, and I aim to extend the benefit of the doubt as much as possible. I seek to be clear and prompt in all communication out of respect for both students and parents. Finally, I bear a responsibility to the parents of my students for my conduct as a teacher, and I must fulfill that responsibility with maturity, propriety, integrity, and honesty.
Statement of Faith
For a number of years, I have described myself as "merely Christian in the Lewisian sense," referring to C. S. Lewis's book Mere Christianity. My Christian upbringing was influenced by my parents' complicated backgrounds—including Anglican, Methodist, Baptist, Presbyterian, and Mennonite fragments—and so I have never felt tied to any one particular denomination or set of doctrines. I am drawn to historic liturgical traditions, however, and I am currently a member in good standing of Holy Trinity Anglican Parish in Hillsdale, Michigan.
I see Christ's Incarnation, Crucifixion, and Resurrection as the most important truths for understanding the whole of human existence. My faith and morality rest firmly on the true fundamentals of Christian belief as expressed in the Apostles Creed and the Nicene Creed. I uncompromisingly affirm a deeply traditional ethic of sexuality and marriage.
Show Less
Education
B.A.
2017
Government: Politics and Policy
B.A.
2017
Individualized Studies in Journalism and History