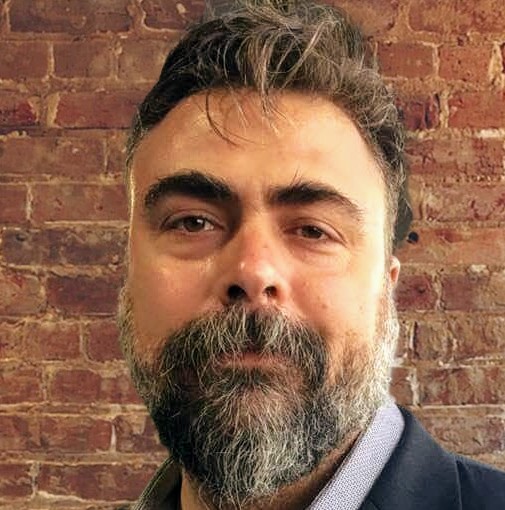 Joffre Swait
about the teacher
Joffre lives in Moscow, Idaho. He is a dual citizen, holding American and Brazilian passports. He was raised in several cities throughout Brazil, Canada, and the United States. He is an English as a Second Language teacher who homeschools his kids, just as his mother was an ESL teacher who homeschooled her kids.
Joffre spent fifteen years teaching ESL, Spanish, and Portuguese in a corporate setting, as well as giving cultural training and management coaching. It was his special joy during that time to teach poetry and pop music to German electrical engineers. He also owned a used bookshop and served for a time as a missionary in Brazil. He has had a special passion for ministering to men in a way that helps them understand how they can build the Kingdom of Christ at home, in the Church, and in the world. This has led him to start men's groups oriented around fellowship, song, and ale. He has ministered to a diversity of places, including Mexico, Mozambique, and Peru.
Joffre married Kimberly in 2000. They have five children, Renata, Joffre, George, Ward, and Mara Esperança. The boys play rugby and Renata is a mean rebounder of basketballs. Joffre has coached varsity boys' and girls' basketball, as well as rugby and volleyball.
Joffre attended Christian churches from infancy, thanks to his mother Carolyn, who came to the Lord just before he was born. But Joffre first understood who the Lord Jesus was when he saw his father's repentance later on. He made a commitment to follow the Lord Jesus Christ when he was nine years old at a Baptist Church in Belo Horizonte, Brazil. Today Joffre and his family are Presbyterian and are members of Christ Church in Moscow, Idaho. In his spare time, Joffre enjoys writing poetry, playing rugby, making YouTube videos, and video chatting with strangers from around the world.
Teaching Philosophy
My main goal in teaching is to help the student make the subject their own, not only in consistently showing growing dominion in the subject, but by fostering enjoyment and love for it. As a language teacher, that has meant building a connection between the student and the life of the language. Culture, conversation, and history have as prominent a place in the classroom as syntax and vocabulary do.
This attachment to the subject of study is developed through practical engagements that bring it to life, such as conversational activities and games that allow the student to handle the living language at a level they are comfortable with while making them grow. This provides a platform from which to push students to excel, and to not only memorize but understand.
Enthusiasm for the subject is an integral part of any teacher's success. It is therefore always my desire to use my own passion for diversity of expression, poetry, grammar, and colloquialisms to build a bridge for the student that helps them find their own enthusiasms in the language of study. Nothing is more engaging to a student than a teacher who loves their subject and makes that love accessible.
Statement of Faith
I believe in one God, the Father almighty, maker of heaven and earth; in one Lord Jesus Christ, the only begotten Son of God, through whom all things were made; I believe in the Holy Spirit, the Lord, the giver of Life. I believe that the Lord Jesus was made man, was crucified, dead, and buried, ascended into heaven, and sits at the right hand of the Father. I believe that by this work he saves me, and us, and that he will come again in glory to judge the living and the dead, and that he will reign forever. I believe in one holy catholic Church. And I look forward, with the Church, to the resurrection of the dead and the life of the world to come.
Testimonials
Mr. Swait made the class time and the outside of class time very interactive, which really made this a great course. - Stephanie, Kepler parent

Prof. Swait was patient and provided helpful tips that he wouldn't have received without a good in-person teacher. - Laurie Lamar, Kepler parent

Not only did our son end up with a desire to learn more Spanish, he formed friendships that are continuing to stay in contact even though the class is done. - Andrea Ross, Kepler parent

I'd like to express my appreciation and gratitude for Prof. Swait as a teacher and how he managed to engage with his students from online. - Rebecca Richard, Kepler parent
Show Less