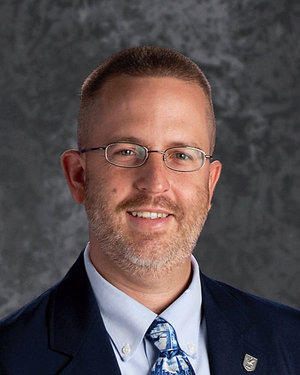 Gregory Soderberg
about the teacher
Dr. Gregory Soderberg has 20 years of teaching experience in Christian schools. He holds a Ph.D. in Historical Theology (Free University of Amsterdam), an M.A. in Church History (University of Pretoria), and a B.A. in Liberal Arts and Culture (New St. Andrews College). He also studied liturgical theology at Trinity Theological College, in Bristol (UK). He served as the founding Academic Dean of LAMP Seminary RDU in Raleigh and is a Proctor for the BibleMesh Institute.
He has spoken at conferences in the US, Germany, and South Korea. He also works as a freelance writer and editor and has published numerous articles and book reviews. He was a contributing author to the Omnibus VI: The Modern World textbook and the books More Than Luther: The Reformation and the Rise of Pluralism in Europe, and Reforming the Catholic Tradition: The Whole Word for the Whole Church. He has served in a wide range of church ministries and non-profits, ranging from prison ministry to foster care and Safe Families for Children. He and his wife have five children and enjoy hiking, boating, reading, and traveling.
Teaching Philosophy
I love investing in students and leaders of all ages through teaching, writing, and speaking. I aim to help people learn lessons from the past, to inspire them to live wisely in the present. I love teaching because I love learning, and the pursuit of wisdom, in community with other learners.
As a teacher, my goal is to help equip and train students to embark on a lifetime of learning. As a Christian, my goal is to help them think about everything in a way grounded in the Scriptures, and informed by the wisdom of the Christian tradition.
Statement of Faith
I believe in the historic doctrines of the Christian church. I affirm the absolute priority of the Holy Scriptures, and the interpretive authority of documents like the Nicene Creed. I affirm the points of belief and practice that have traditionally been part of Christian teaching (in regards to the sanctity of life, the meaning and practice of marriage, the nature of gender, etc.).
Beyond my commitment to "core," or "mere" Christianity, I love and value the Reformed tradition. By training and inclination, I affirm many of the distinctives of Reformed churches. But, like John Calvin and the other reformers, I also love and value our church fathers, and church mothers.
I feel most at home in churches that worship according to the ancient liturgies of the church, but I also realize that God works through all sorts of worship styles and denominational structures, for His own purposes.
One of my goals in all of my teaching is to help my students understand and appreciate the wisdom of the past, to equip them to live wisely in the present.
Video Introduction
Testimonials
> The Rhetoric class taught by Mr. Soderberg is excellent. Even though...the Phaedrus dialogues are difficult, he presented it in the way that is relatable, which inspired students to be interested in the subject and have lively discussions. The review games and speech assignments that illustrate the learnings kept my student interested and motivated. It is a wonderful opportunity learn rhetoric. - Peiwen Lu, Kepler parent
> Mr. Soderberg is an excellent teacher. He makes tough material engaging. [My child] was never bored during class, but rather looked forward to the weekly meetings. - Kimberly Locke
Show Less
Publications
Reforming the Catholic Tradition
The Whole Word for the Whole Church
Contributor, Joseph Minnich (ed.), Davenant Press, 2019.
More than Luther
The Reformation and the Rise of Pluralism in Europe
Contributor, Karla Boersma/Herman J. Selderhuis (ed.), Vandenhoeck & Ruprecht GmbH & Co. KG, Göttingen, 2019.
Omnibus VI
The Modern World
Contributor, Gene Veith, Ty Fischer, and Douglas Wilson (ed.), Veritas Press, 2012.
Journal of the Evangelical Theological Society
None
Numerous book reviews
Journal of Reformed Theology
None
Numerous book reviews
Is a Second Reformation Unfolding in Front of Our Eyes?
Intellectual Takeout
October 31, 2018
Cell Phones, Silence, and Solitude: Finding Stillness in a Noisy World
Intellectual Takeout
March 26, 2018
The Myth of the Pagan Origins of Easter (Jesus of Nazareth's Resurrection)
Intellectual Takeout
March 29, 2018
Radical Hospitality
Safe Families for Children
MAY 10TH, 2018
Why Study the Medieval Period?
Consortium
The Kepler Academic Journal
Education
Ph.D.
2013
Historical Theology
Postgraduate Studies
2008
Theology
Graduate Studies
2004
Theology
B.A.
2001
Liberal Arts and Culture