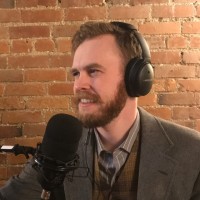 George Harrell
about the teacher
George Harrell grew up in the foothills of northern Idaho, where he immersed himself in the classics, both old and new, as well as the historical worlds that created them. He graduated with an MA in Trinitarian Theology and Letters from New Saint Andrews College in 2013. Since then he has developed and taught online high school courses in the humanities, in addition to writing and publicly lecturing on these topics.
Teaching Philosophy
One of the greatest gifts we can give our children is a lifelong passion for learning. Teachers should exemplify this mindset, emphasizing that learning is a gift that extends beyond formal education. We need to honor the wisdom of our ancestors, striving to understand their beliefs and not take them for granted or reject them out of hand. Our education should always pursue what is true, beautiful, and good, and should seek out the embedded order and design that God has built into creation, while also creatively exploring its complexity and nuance.
Statement of Faith
I hold to the historic Christian faith, including the Apostles' and Nicene Creeds. Our Christian faith is the sun that lights our understanding, and our love for one another and for the created order is a reflection of God's love for us. This should continually motivate us to apply that love to our studies as we attempt to understand ourselves, our world, and our Maker.
Video Introduction
Show Less
Education
M.A.
2013
Trinitarian Theology and Letters
B.A.
2007
Liberal Arts and Culture