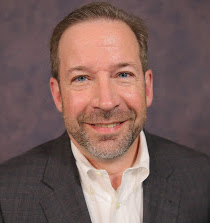 Dr. Bryant Owens
about the teacher
I live in Middle Tennessee with my wife, Rhonda. We homeschooled our two children (now adults) under the influence of the Christian Classical model and now I strive to help other families in their desire for home-based Christian Classical education.
Having taught philosophy, ethics, and philosophy of religion for several years in Community Colleges and at New College Franklin in Franklin, TN. I now teach with Kepler Education!
I have also served in full and part-time ministry for 20 years, first through InterVarsity Christian Fellowship (8 years), International missions, and as an ordained Southern Baptist pastor (12 years). Prior to occupational ministry, I worked as an Art Director and Graphic Designer in the publishing and marketing industries for 15 years. God's most recent adventure for me is as the founding and senior pastor of Sovereign Grace Baptist Church in Cookeville, TN.
Teaching Philosophy
I believe that education is the means to wisdom and that wisdom is a gift of our Creator. As creatures made in the image of God, our minds are shaped not only by logical reasoning but also by moral goodness and all things beautiful. Therefore, I strive to guide students in rational thought evidenced by great thinkers and by exploring beauty through the arts. Ideally, education is the formation of the whole person not just an exercise in data analysis.
The best education model is that method which seeks out God's truth in the greatest minds of humanity. While fallen humanity cannot be good or truthful in their own efforts, God's grace guides all who seek Truth, Goodness, and Beauty as the objective transcendent things that they are.
Statement of Faith
I am committed to biblical orthodox Christianity in doctrine and morality and hold firmly to the Apostles' and Nicene Creeds. I am currently a member in good standing, and the founding pastor, of Sovereign Grace Baptist Church in Cookeville, TN.
Show Less
Publications
Love in Interpretation:
The Value of Augustine's Hermeneutic in an Age of Secular Epistemology
(2019) [ISBN: 978-1532069055]
The Value of Augustine's Hermeneutic of Caritas
in an Age of Secular Epistemology
Journal of Faith and the Academy: Faulkner University: Volume XI, Number 2 (Fall 2018).
Platonist Aesthetics in Evangelical Philosophy
How the Protestant Reformation Uses Beauty to Move the Soul
A paper presented at the Philosophy of Religion and the Arts Conference (2019) at Weatherford College; Weatherford, TX
Objective Truth:
Diversity of Thought and Freedom in Socratic Dialogue
A paper presented at the TN-NAME Conference (2019) at Tennessee Technological University
Love in Interpretation
The Value of Augustine's Hermeneutic in an Age of Secular Epistemology
Dr. Owens's study of Augustine's investigations into biblical interpretation will reveal that he sought the beauty of understanding as evidenced through caritas. The shift in the Western philosophical tradition during the Enlightenment period resulted in a solid break from authority-based hermeneutics to the autonomy of the mind. The result was a greater emphasis on the literal meaning of a text, as gleaned from the subjective mind of the reader and through grammatical and historical criticism, over the spiritual meaning of the text, or application of the greater meaning to Christian living. Dr. Owens proposes that the benefits of Augustine's caritas as the a priori spirit of the biblical text and the proper application of that spirit in contemporary scholarship, should be the epistemological focus of hermeneutics rather than the emphasis on method prevalent from Spinoza to Dilthey. The concluding value from Augustine's hermeneutic is that caritas is a product of understanding while at the same time is the method, or means, by which caritas is produced. Therefore, Augustine's hermeneutic argues that the sense, or spirit, of Scripture is caritas and is the truth to which all Christian philosophy must cohere.
Education
Ph.D.
2018
Humanities with a concentration in Philosophy
B.F.A.
1993
Graphic Design