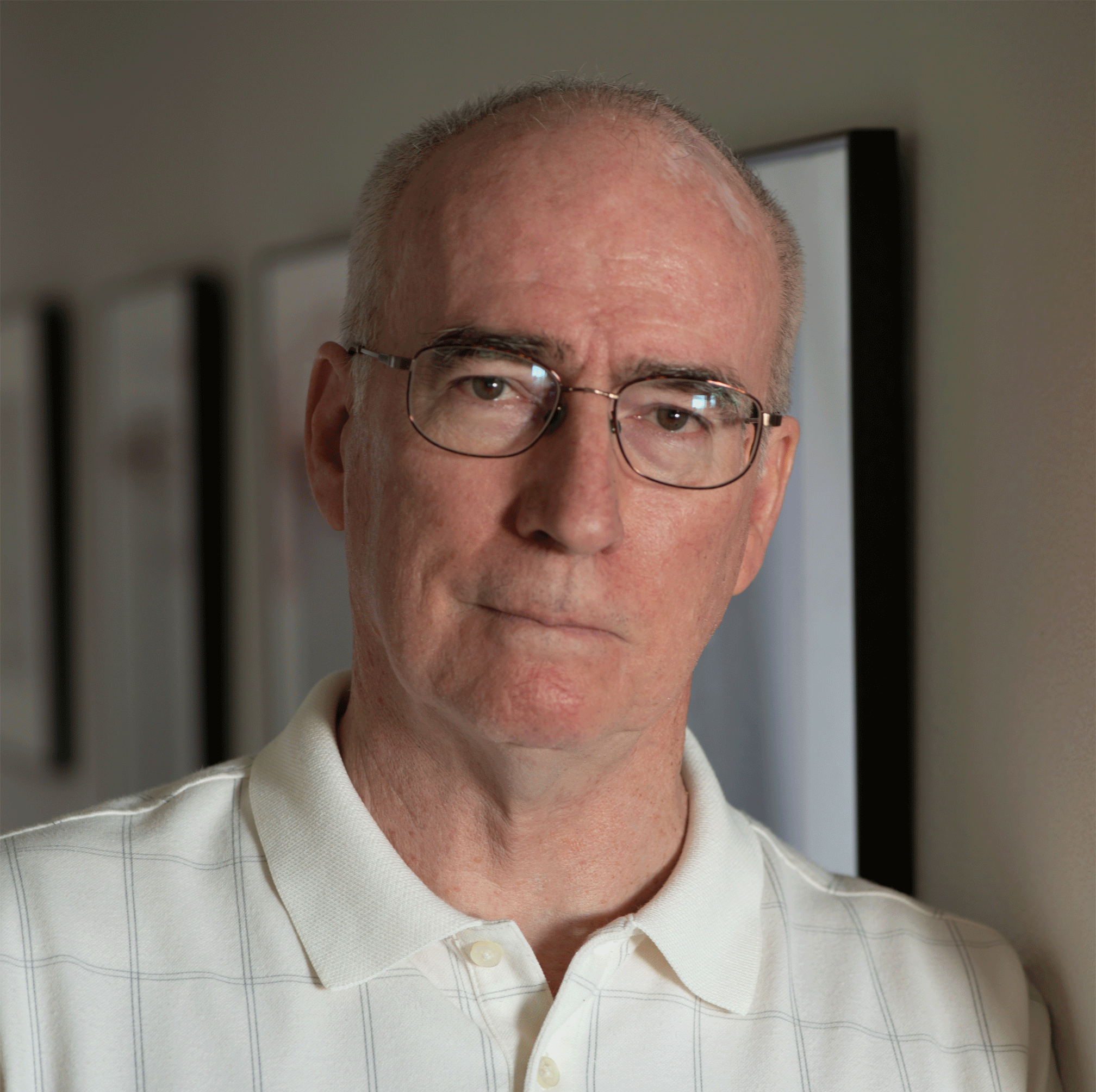 Andrew C. Eads
about the teacher
A career industrial photographer, Andrew Eads holds a BA from Brooks Institute. Under Washington State's Industry to Teaching program, he completed coursework leading to certification as a highly qualified Career and Technology Education teacher. He established the photo program for the Pasco School District in 2002. A resident of the Pacific Northwest for the last 44 years, Andrew and his wife hope to photograph every named waterfall in the region.
Teaching Philosophy
I believe that all kids can learn at high levels. That bold claim requires a sensitive yet robust approach to teaching. Engagement with students in a persistently positive way is step one. This parallels closely the sports coaching model. That is, unrelenting coaching till standards are met.
The Photo curriculum is carefully sequenced to build on first principles, each new concept building on the last. Well-designed engagement activities and intelligent pacing keep interest high. Widely differing abilities are overcome with accommodation and differentiation strategies. Behavior matters are resolved by early intervention.
I am a student of teaching as well as photography. The end I seek is for students to be joyfully astonished at what they have accomplished.
Statement of Faith
I was raised Catholic and received a good grounding in the fundamentals of grace and mercy bought at a terrible price. But abuse at the hands of a few bad actors drove me away. Years passed and I found myself in the happy company of believers. The next thing I knew someone put a copy of Mere Christianity in my hands. Lewis stirred my own innate sense that this universe was too orderly to be just a brute fact. I borrowed a Bible and started with John. "The Word was with God."
Soon enough, I had to revisit the good things I already knew, the message of sin and redemption, and set aside my anger. I had to realize I was "probed" and that by the creator of the universe. There was but one thing between me and submitting to God's authority in my life. That was to accept that Jesus rose from the dead, bringing life to me and all the rest of us pitiful sinners. On Easter Sunday morning 1976, after attending sunrise vigil, I surrendered to God.
Show Less
Education
24 AHRS
2004
Career and Technical Education Competency Program
B.A.
1976
Industrial Photography